It Takes More Than Just One Happy Bloomington Customer to Earn the Trust of Drivers Throughout Columbus IN, Martinsville and Bedford - It Takes a Dynamic Team Just Like the One at Royal Audi
At Royal Audi, we're dedicated to earning your business again and again. The first time you walk through our doors could be to browse our selection of used cars. Or, perhaps you'll stop by to trade an older model for a brand new 2018 Audi vehicle.
Our sales staff and our auto financing team have the bar set at the top rung every time, so you can count on finding a loan or lease option that puts you behind the wheel of new Audi A3, A4, A5, A6 or Q5, 2016 Audi A6, A7, or the new 2018 Audi Q7, on your terms.
When you're ready to return to our Bloomington dealership for regular car service and maintenance, we'll be ready to perform whatever work your vehicle requires. And when you're in the market for auto parts, we're ready to assist in whatever D-I-Y projects you have going on under the hood of your car.
Finally, after a few years on the road, when you're ready to start the process up again, you'll walk right back through those doors to have a few familiar faces help you out.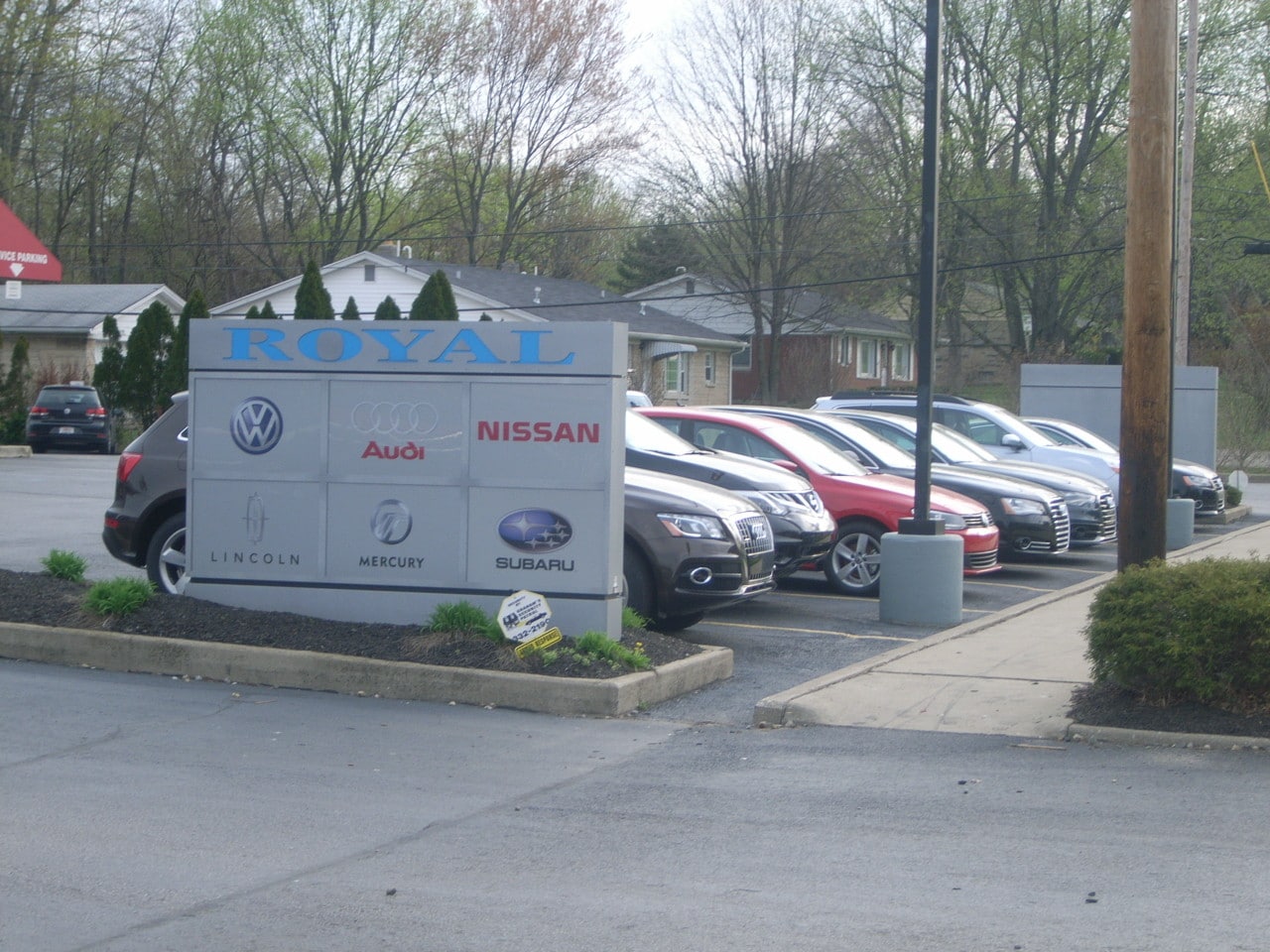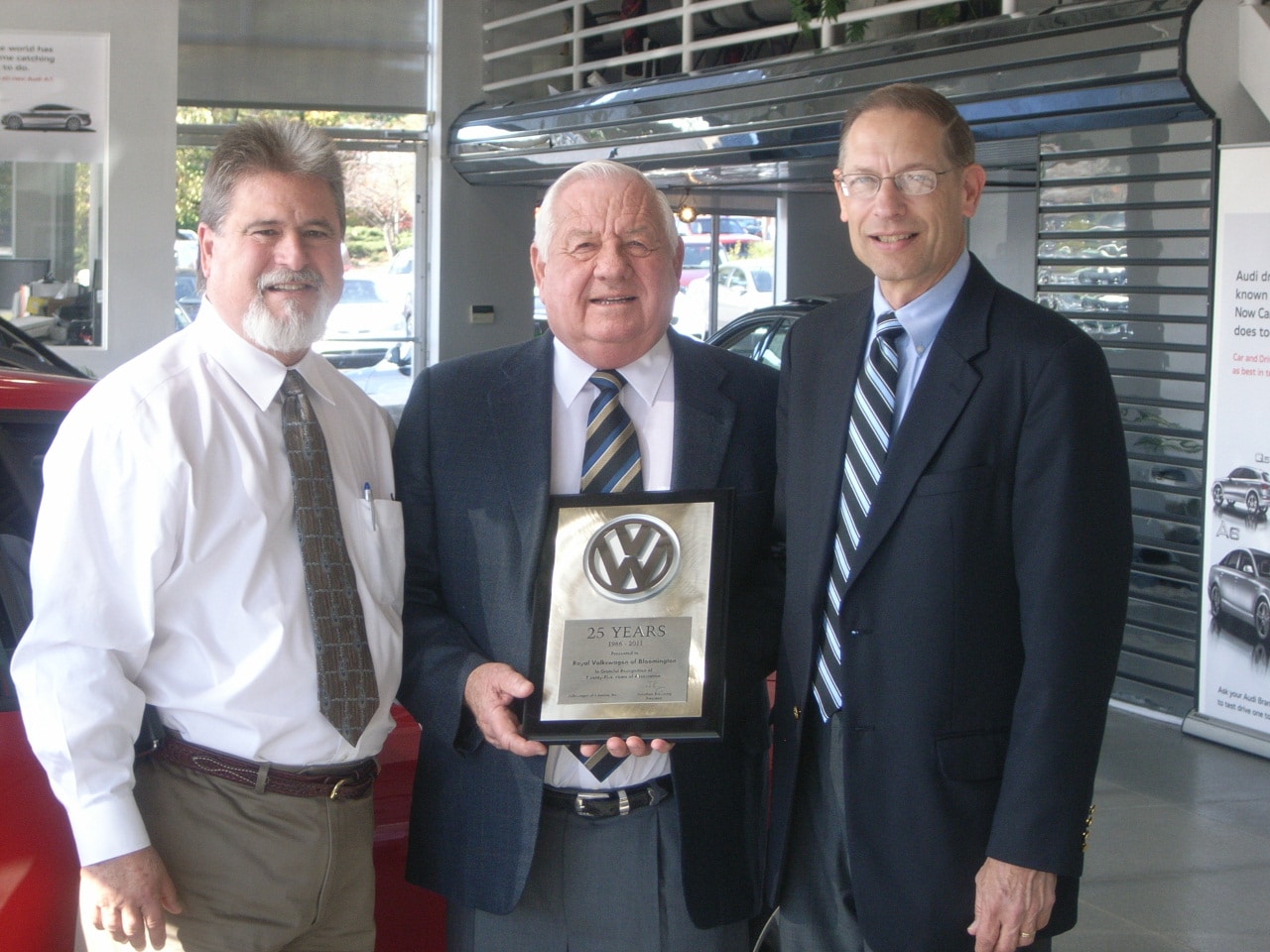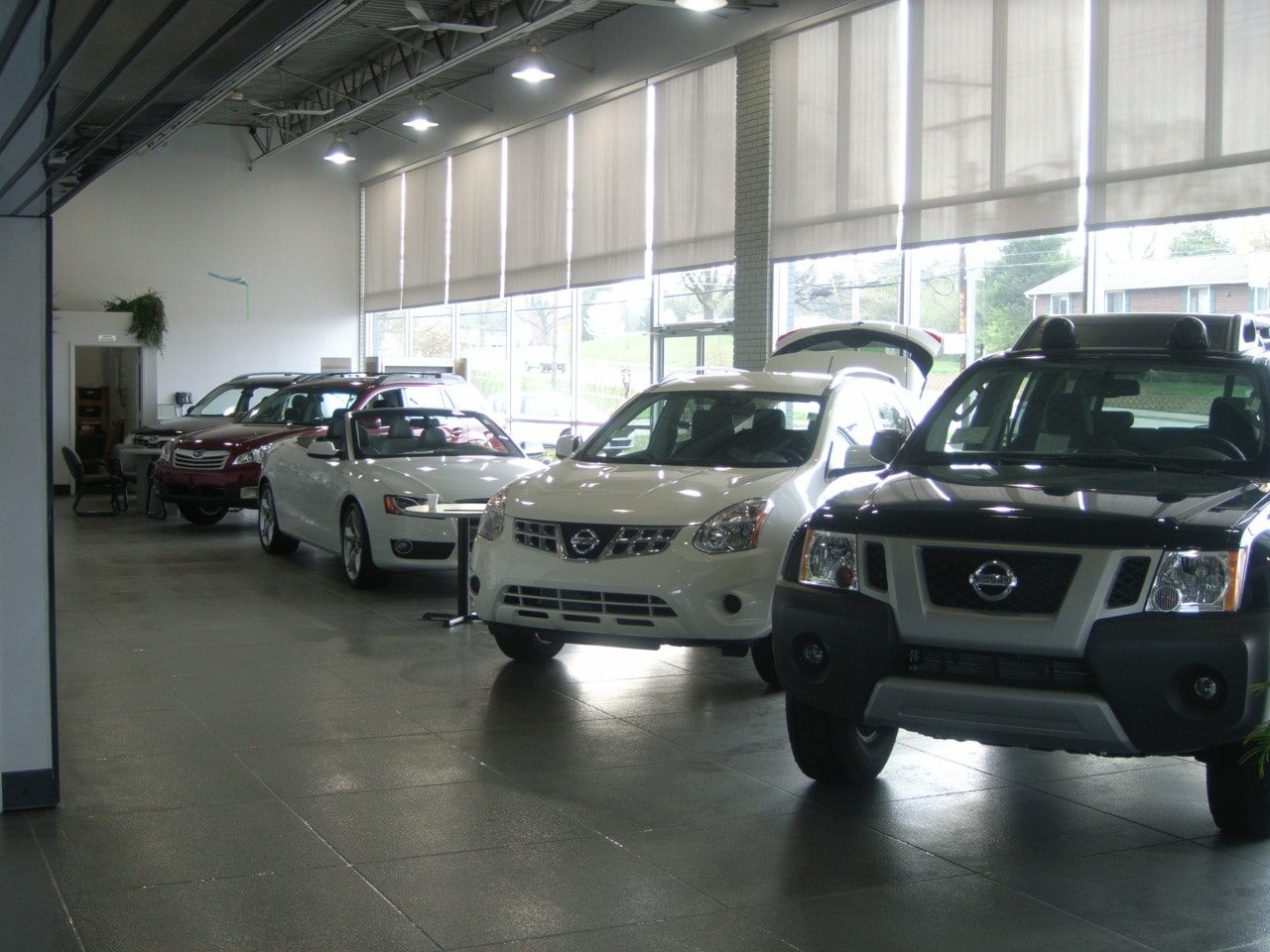 A Little Bit About the History of Royal Audi in Bloomington IN - Serving Columbus IN, Martinsville IN and Bedford IN
Charles R. Royal, Jr. first arrived in Bloomington, Indiana in 1968 as the managing partner of the local Chevrolet dealership. Within ten years, Royal had bought out his supporting partners and expanded his dealership group. Between 1974 and 1984, Royal bought out several local dealers in Bloomington and the surrounding cities. The Volkswagen, Audi, Porsche, and Mercedes-Benz franchises were purchased early in Royal first decade in Indiana. The Mercedes-Benz dealership relocated to Terre Haute, Indiana, while the VW/Audi/Porsche moved across SR-46 to Columbus, Indiana. Later, Royal moved both stores to Walnut Avenue in Bloomington. Jeep, Eagle, Dodge were added shortly thereafter. Royal then bought O'Daniel Ford located right across from Bloomington South High School and changed the name to Bloomington Ford. 
               
In the Mid-1970's, Lincoln and Mercury franchises were added to the growing number of dealerships baring the "Royal" moniker. These two brands were later split apart, with Mercury joining the Dodge store next to Bloomington Ford, and Lincoln joining the VW/Audi dealership on east 3rd street, on Bloomington's growing eastside.  Chrysler and Nissan franchises were added in the late 1970's. Toyota soon followed, although back then Toyota was just a small, foreign brand that made inexpensive compact cars. Subaru, Suzuki, Mazda, Volvo and Mitsubishi were added in the following decades, and Scion and Mitsubishi joined the Royal Group the next.
               
After a series of shifts and mergers, Royal on the Eastside emerged as the preeminent import and luxury dealership in Bloomington. Nissan was relocated to the VW/Audi dealership in the late 1980's, and Subaru was added shortly after that. Mercury was added to compliment Lincoln, and Royal on the Eastside was finalized. After some changes, Royal offers four franchises under one roof, Royal on the Eastside offers more choice than any dealership in the state of Indiana. Our Volkswagen and Audi brands offer tremendous vehicle options to customers seeking true German engineering!
               
As of late, Royal on the Eastside has become one of the state's best performing Turbo Diesel Dealerships. In May 2009, we sold more TDI models than any other dealership in our district. Royal on the Eastside plans on continuing this record setting pace of TDI sales throughout the year!
For more information about our full range of services stop into our showroom at 3333 East 3rd Street Bloomington, Indiana and we'd be happy to assist you with all of your automotive needs.
---
Royal Audi
Local
Car dealer
Selling New
Audi
and Used Cars.
Serving:
Martinsville, IN
,
Bloomington, IN
,
Columbus, IN
, and
Bedford, IN
.
Directions
Local Phone:
(812) 332-3333
3333 East 3rd Street / PO Box 369
Bloomington
Indiana
47401